The Broker XM has been announced the 1 million dollar Forex world championship live trading contest in the year 2020. They are offering to the contest with no entry fee. In the contest, they are providing $50,000 in each qualifying round of semifinal. And a $500,000 prize will be distributed into the final round winners. Get enter in the contest and try to win 12 Rounds $1,000,000 in Prizes.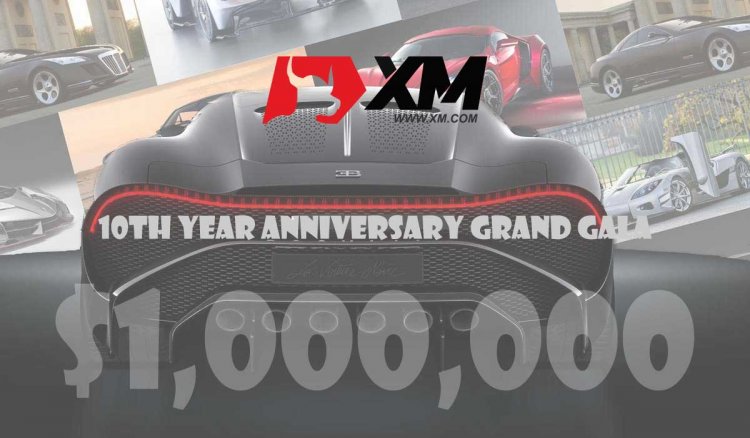 Join link: Open a contest account
Contest link: Check the contests
Contest Period: 1 November 2019 - 31 August 2020
Prizes: Check the full prize list from here
10th Year Anniversary Grand Gala - $200,000 Prize Pool - 10 Winners
Luxury car* or $100,000
Luxury car* or $30,000
Luxury car* or $30,000
Prize 4-5 $10,000
Prize 6-8 $5,000
Prize 9-10 $2,500

Monthly Lucky Draw Prizes:
Prize 1: $10,000
Prize 2: $8,000
Prize 3: $7,000
Prize 4: $6,000
Prize 5: $4,000
Prize 6-15 $2,000
Prize 16-30 $1,000
Prize 31-50 $500
Promotion for: All Validated clients.
Withdraw: Prize money is fully Withdrawal
How to join in the contest:
Follow the link.
Open an account.
Register a nickname.
Select the contest.
Register for the contest.
Start trading.
Review: Read XM Broker Review
Terms and conditions:
XM Validate customer who has a $500 amount in his/her account can join.
Minimum 3 standard lots are required to join.
XM is accepting 1 account per IP address.
On the last day of the month, registration will be closed for the month.
All registered traders can attend the monthly lucky draw contest.