LmFX is Forex and CFD broker, this broker hosted a demo contest is "Learn & Earn Demo Contest" for new demo traders. As the name, you can guess the contest for beginner to learn forex trading. Traders don't need any deposit. LmFX will give you Initial 100,000 Virtual Deposit. This contest has a good opportunity if you can be a winner the broker will give prizes automatically on the live trading account. You can start real trading without any investment.
This is a monthly competition, in each month top 3 profit gainer will get this opportunity. Total prizes per round are 1,750 USD, top 10 profiter account name and profit % you can see on their contest page.
This broker demo account trading platform offers zero cost. This competition follows the actual market conditions.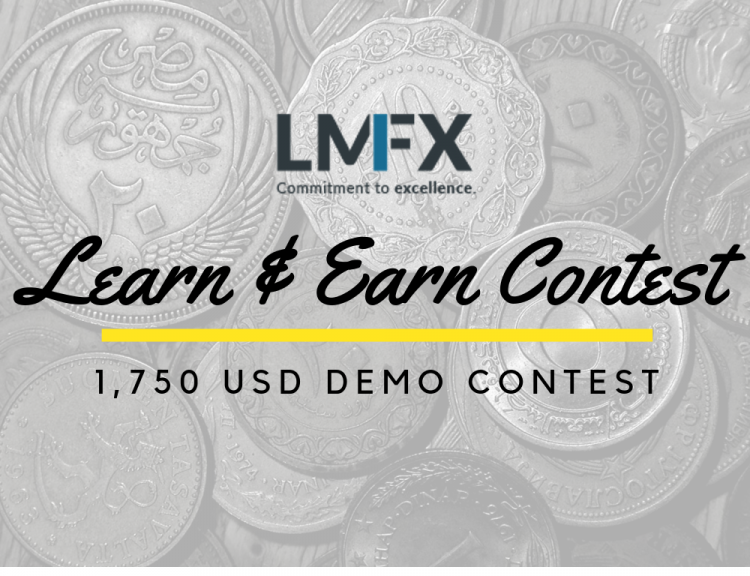 Connect Affix: lmfx demo contest
Registration: Sign up a new account, if you've not one
Starting time: At the beginning of the month
Ending time: Ending time of the month.
Contest Duration: 1 Month
Accessible to: New and old demo clients
Withdraw: Contest prize will credited in a Live Account
LmFX Learn & Earn Demo Contest Prizes
Top 3 participants will get contest prizes
1st Prize $1,000
2nd Prize $500
3rd Prize $250
How to apply for this contest
No unique registration required. If you have not a demo account, open a new accont with LMFX.
Your account intial trading fund will be 100,000. Then you can start trading.
Proposal terms:
General terms and conditions apply