Join the FXTM's biggest ever contest, the broker hosted a new contest for both old and new clients. The contest prize is $70,000. Top 10 participants will get prizes, and there is also a weekly free prize draw. The draw prize is an iPod. Also, the top 3 participants will get iPhone 11 prizes in each week.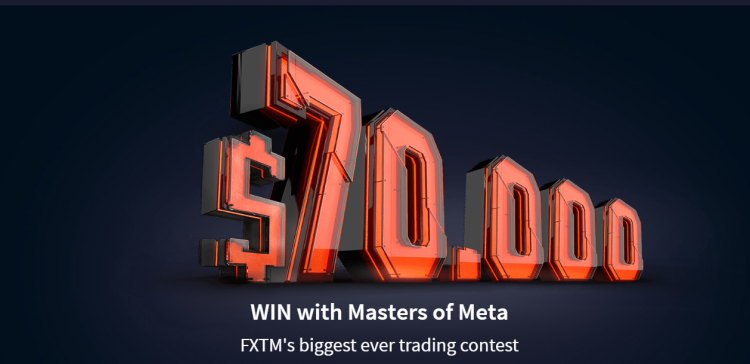 Closure time: 20 December
Accessible to: Both new and Existing Clients.
Withdrawal: Trading profit is withdrawal, after trade 1 standard log
Join link: $70,000 contest
FXTM other bonuses:
Copy-trading with strategist manager
Contest Details
Registration Period: 18 November - 20 December
Contest Period: 1 December - 20 December
Contest Prizes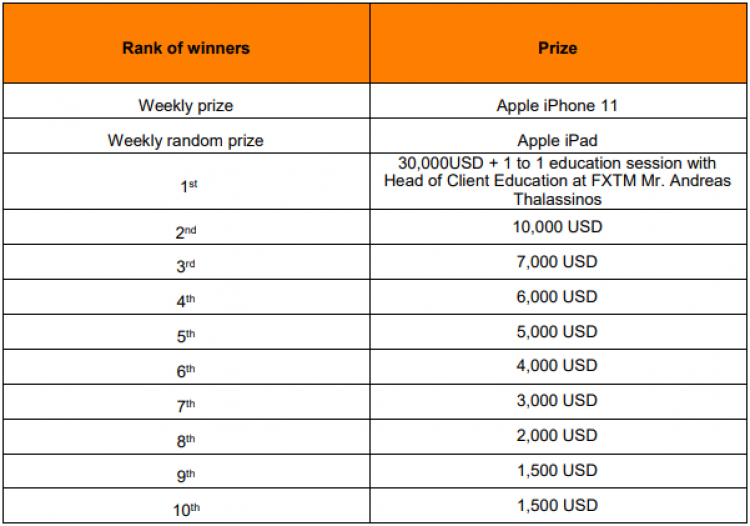 1st - $30,000
2nd - $10,000
3rd - $7,000
4th - $6,000
5th - $5,000
6th - $4,000
7th - $3,000
8th - $2,000
9th - $1,500
10th - $1,500
1st Place gets $30,000 in trading credit plus a personal training session with FXTM's Head of Education Andreas Thalassinos
Weekly iPhone 11 prizes for the top 3 traders each week
A free prize draws for an iPad every week – regardless of how you've traded, you can still win!
How to Join FXTM Contest
Login your account and keep a minimum balance $100
Or open an account, verify your account and make a minimum deposit $100
FXTM Competition Conditions
A client need to trade a minimum of 1 standard lot.
The minimum deposit is $100 in a particular currency.
Tradable instruments are Forex and precious metals, and CFDs (excluding CFDs on shares) only.
Only Standard MT4/MT5, ECN Zero MT4/MT5, ECN MT4/MT5, PRO MT4/MT5 accounts are available for the contest.
The Profit Calculation Formula is: Profit (%) = [Profit / (Starting Equity + Deposits)] * 100
On a weekly basis, FXTM checks Clients TOP ranking: on the 6th of December 2019, 13th of December 2019, 20th of December 2019 at the 23:59 server time.
After the end of the contest, FXTM will knock the winner through an E-mail, within 15 days.
Withdrawal is Minimum Number of Lots = Prize /100
General terms and conditions apply.