FXTM love to get feedback and give to bonus their customers! The broker announced a free $200 bonus or equivalent with other currencies. One winner will get the free credit in every week. Provide real information about why you do trading, what was the result of your first trade, and how can FXTM make better for their clients.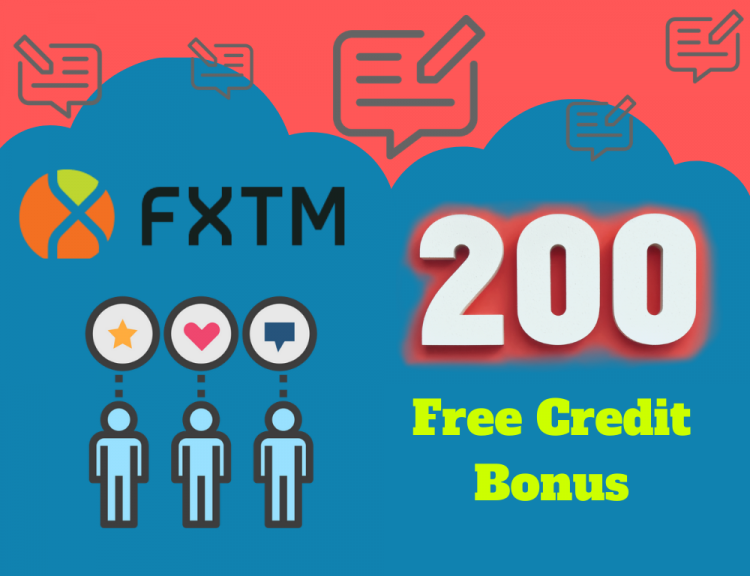 Closure time: 28th of November 2019 (24:00)
Feedback Period: a period from 00:01 on Friday through to 24:00 the following Thursday during the Contest period.
Accessible to: For both old and new clients
Withdrawal: FXTM will notify the Winner when and where the Prize can be collected and/or delivered.
Bonus link: $200 free bonus
Fxtm other 30% deposit bonus
How to Get
Open the link
Submit you email
Provide your feedback
Wait for the result
Terms and conditions
You have to fill up your email address and your name.
You recorded your answer(s) to FXTM weekly question(s) using the video recording tool linked to the Contest's post on FXTM's verified social media channels.
FXTM notify the winner within 7 working days.
The winner has to respond within 2 days of the notify, otherwise the FXTM reserve the right to cancel the prize.