PrimeXBT is not a customary Forex broker, in fact PrimeXBT is a cryptocurrency exchange platform what is registered in Seychelles. Obviously you came here to get a lot of info about PrimeXBT. As you know, reviews of trading platforms are essential for traders before start a serious trading campaign. With selecting the proper platform for your unique trading style, in trading instruments, and features that stand out as must-haves. Indeed, it can save traders a great deal of time and money, by weeding out the platforms that don't deserve a deposit.
Who are they?
PrimeXBT is a new cryptocurrency-based trading platform. The company was founded in the year of 2018. Initially established to offer bitcoin-based trading assets like Bitcoin, Ethereum, Litecoin, and Ripple. But, currently, they are offering 25 major foreign exchange currencies, Commodities, Indices, and Cryptocurrencies. You will be glad to know that, at this time they are providing their services over 150 countries in the world.
Trading Platform
PrimeXBT platform is a good kick start from founders. They developed a fully functional system which makes them a good visionary organization!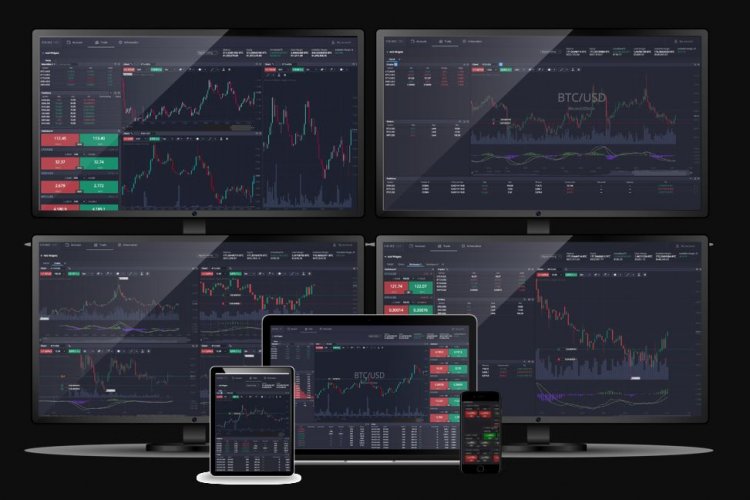 Usual, everybody loves to trade on a reliable, flexible, and user-friendly trading terminal. Unfortunately, the platform is not combined with modern trading platforms like MT4, NinjaTrader, or others. They brings a reliable trading platform for its users, which is developed by themselves. They built this platform with some unique features. Here is the list of advanced features:
Customizable trading platform.
Professional charts.
Multiple order types.
Secure Wallets
The platform has widgets in their trading software platform or clients. That thing is wonderful idea for those who want to make technical analysis efficiently. Just open it and choose your desired chart, order form, trades, messages, news.
If you are a pro and wants to have some way to more functional ordering, then you're in luck. The platform software have a number of type of orders function. You can have a wonderful risk management utility using the tool.
A client can access the platform within 40 seconds and will get 100x leverage on each digital trading assets from the platform. Also offers to trade using the Turbo trading platform.
Turbo Platform
If you have a good internet connection, you can check their turbo platform. According to the website, the platform is faster and simple. Clients can get started from as low as 1 buck! 1Free BTC demo account deserves to check out.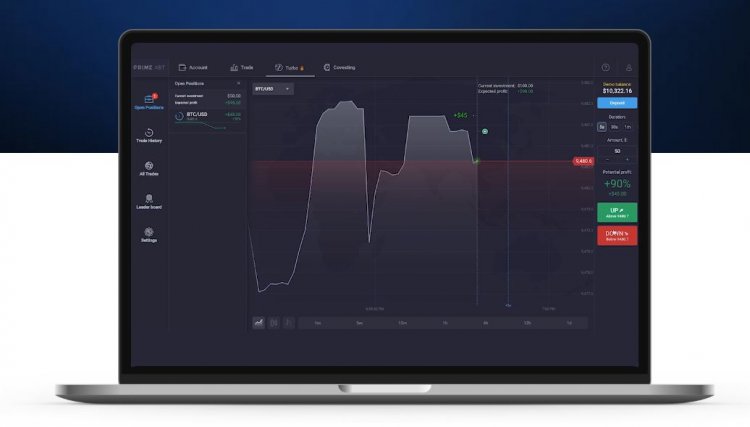 Mobile App Trading Platform
From not only a person's need, the world is depending on mobile than any other time since mobile phone become globalized. Smartphones accessibility earns vendors eyes a lot while ago. PrimeXBT is trying to get their platform okay with customer's needs.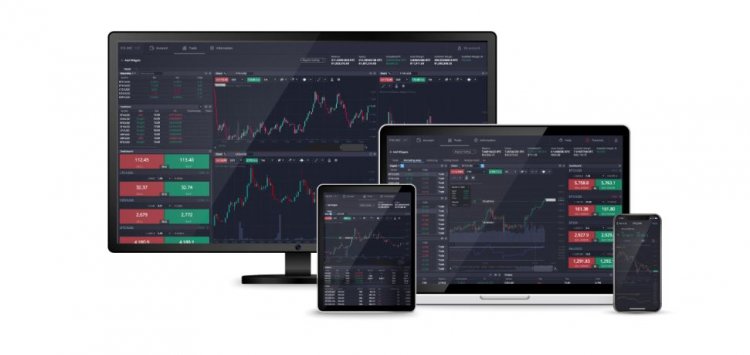 Although some clients are facing issues with connectivity due to their network stability, the company should pay their attention about user's demands like crosshair chart and quick chart view.
Trading Instruments
PrimeXBT is offering Cryptocurrencies, Indices, Forex, and Commodities. A client can access the following cryptocurrencies LTC/USD, XRP/USD, EOS/USD, ETH/BTC, LTC/BTC, EOS/BTC, BTC/USD ant some others. They are offering forex trading and providing access to 25 major currencies including EUR/USD,
PrimeXBT spreads & fees
GBP/USD, AUD/CAD, AUD/CHF, AUD/JPY, AUD/USD, and others. In the Indices section, the company is offering 7 indices including JAPAN, UK100, GER30, SP500, NASDAQ, HK-HIS, and AUS200. There are only 3 trading instruments available to trade in commodities and these are BRENT, CRUDE, and NAT.GAS.
Type of Accounts
There is nothing to choose in account types, to trade with the clients have to open a live trading account with them. They will let you to choose an account type simply, for you. Clients can trade with up to 1:100 Leverage, with extra opportunity by opening a free account with them. There is no minimum deposit level to open a live trading account with the company.
Well, PrimeXBT charge commissions for trades. The platform is charging for Forex, Commodities, indices, and cryptocurrencies. They are charging for Forex and commodities 0.01% and 0.05% for cryptocurrencies and Indices. The leverage from the company is depending on the size of positions opened. Overall it is flexible for clients.
Deposits & Withdrawals Methods
It's very important to have a flexible Deposit and withdrawal option for trading with a finance broker. The middle institution should be fare on it. They bring a bitcoin deposit method for clients. Clients of PrimeXBT can use this method for any deposit or withdraw their money.
The brokerage company will never charge you for deposit money in your account. But while you will go for withdrawing from the house you have to pay a minimum fee. The fee is not unbearable amount from you. PrimeXBT is taking only 0.0005 BTC while you withdrawing your money if you look at other average withdrawal fees which is 0.000812 BTC. There is a clear difference available between PrimeXBT and others.
Customer Supports at PrimeXBT
Providing customer support is very important for clients for companies. It's a bridge between customers and clients. PrimeXBT is trying to provide good support to their customer support. As a newbie, they are not perfect on it right now. They are solving a customer's problem by opening a support token by their customer. Also, they are using Email to provide good feedback for their customer.
You can use live chat as they are open for 24/7 not 5 days a week. Usually they replies within a minute.
Can You Trust The Platform?
An overall discussion we couldn't say that it's a loyal brokerage/company in the market. But as a new, they are doing very well in the market.
Prime XBT Referral
The company has affiliate section in their marketing strategy as well. The program is simple, you open an account, shares a link through email/social media or any way you want. Your friends and acquaintance sign up, if they use the platform you get 50% commission from the company.
The process is simple but distribute is not that simple. Take a look at their multi-tier scheme-
Experience on PrimeXBT
If you decided to create an account at PrimeXBT then you will get usual way. One thing is quite remarkable if you believe in privacy. The platform is fully anonymous which lets you independency to give your identity and important attachments to a foreign company. The platform is one of the few company who do not asks for KYC or AML from their consumers.
Our Conclusion
There are a lot of things to simplify a brokerage house/finance organization, so we always take our own consideration before making such decision. Consider a broker has lot of opportunity which catches people's eye but they have a bad thing like order slippage (failed to make instant execution), it could be a crap for small traders. PrimeXBT have developed their platform with an opportunity to reduce latency during order execution. From our observation the time is less than ~10 ms, comparing other brokerage and financial organization this is highly appreciable.
The platform is recommended for who is seeking a reliable platform keeping anonymity in their own hand. Also you can earn from their platform by referring customers from your circle, online or offline.
If you want to get clear documentation and tutorials, you can always check it on their website. A well-established company always looks what is convenient for their customers. It seems PrimeXBT is operated keeping an eye open about customer's needs. Check their reviews replies from google play store official app, you can see their care about clients demands.
There are more to say but we are limiting the length of article. Finally we should drop a rating about the exchange platform. Yet, after above all pros and cons we can give 4.6/5 rating according to experience we faced!